America Is Getting a Little Erotica Just in Time for the Summer Holidays
May 30, 2012 Posted by admin
America is getting a little erotica just in time for the summer holidays with the smash success of E.L. James's Shades of Grey trilogy. This sexed-up series should liven up the boudoirs of American families burnt out from all the old fashioned 50s election talk about one man and one woman being God's preference in the sack.
Bondage, fetishes, and kiss-my-whips should make for a fantastic summer and I hope the American woman pulls out all the toys and at last relaxes and enjoys her big O. After reading a few delicious chapters on young Anastasia Steele in chains and a certain Master Grey, I'm thinking she will.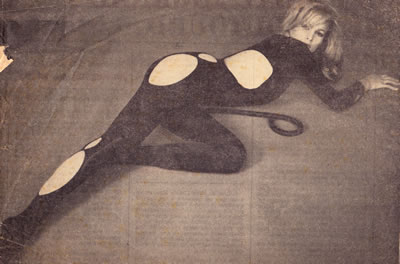 Lisa Rinna, a Hollywood starlet, also wrote this summer best seller with Ian Kerner, The Big Fun Sexy Sex Book, where she teaches her reader about sex. What surprises me is that Lisa mentions in her TV interviews she only slept with five men. I can't understand any woman teaching about sex when she CAN remember how many men she slept with, but Lisa could be the exception as she did marry Harry Hamlin the ex-husband of my mentor, the ultimate Bond girl, Ursula Andress. An early cougar, Ursula must have taught young Harry a thing or two. Ursula was the sexiest, most confident woman I ever dressed and she taught most of France in the sixties to throw away any underwear. She also taught me a great dress can get any man when she broke up the marriage of France's leading movie star, Jean Paul Belmondo in one night with one dress.
My life in Paris since the sixties has caused a great rift with my conservative upbringing in Washington D.C. My French side generally dominates. I discovered my Parisian womanhood with The Histoire d'O, and Emmanuelle, two mid-seventies movies featuring bondage and sex as a game, (sex without feelings). Sylvia Kristel (Emmanuelle), possessor of such an incredible body that she could act in the nude for most of the film, was actually a client of my shop. In real life, unlike Ursula, Sylvia was such an ordinary classic dresser, she was only recognizable naked!
Our early baby booming 40s-born generation fought hard to destroy the Ozzie and Harriet picture of "how life should be" in our 60s revolt.The two Helen's, Cosmo's Helen Gurley Brown and Elle's Helene Lazareff helped the push to liberate women with their avant guard magazine stories. Fashion, free sex and new moral ideals were a big part of this revolution. Yet the main point was clearly, WHO HAS THE POWER? Was it the man, or the woman? In each of life's moments, working, dating, and marriage, power and control are the basis of our happiness and unhappiness. In gaining their full power in the sixties did modern women loose their men ?
Modern women in "Western" societies won the sexual revolution everywhere in the free world, with higher education, the  pill and the vote but their short minis and see thru blouses caused a backlash revolution in many third world countries.
God forbid those already poor third world  men loose control of their women. By 1970, these fearful men refused to let women out of their sight and covered them up and made new rules to turn women into performing house pets.
The first feminist movement got women out of the house earning their own money and not marrying a man just for financial support.The second wave was questioning "what does a feminist look like," with an adaptation of a masculine clothing and a stern manner to mimic men as a ruse to rise in the workplace. I recall a 70s meeting in the Sears Chicago boardroom, where I was escorted to the ladies room by a tailored CFO to turn my top around (the back was higher). The third wave of the movement was a desire to find the men we lost when we took on masculine behavior. Today so many woman have lost their men and lost all hope of ever finding men and just give up. The fourth wave may be to have our power at work and become Ursula Andress in the bedroom. Not dress only for success, but dress for sex.
It's not surprising that CNN says 38 percent of women today earn more in the US than men (not in Saudia Arabia), as many men have lost work and now stay home to watch their children. We will soon enter a fifth feminist wave where the Planet Earth is one, and women, ( half the sky) will one day rule earth as they did in the Goddess Culture 40,000 years ago. Will they dress in fabulous French couture or St. John Knits?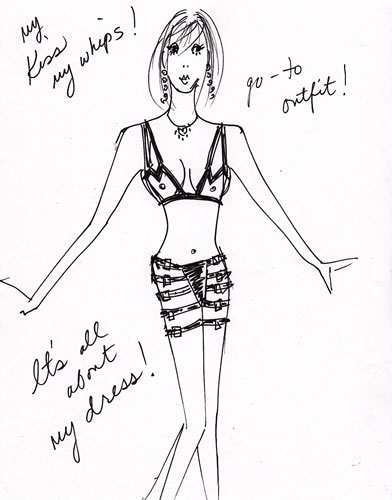 I spoke with a bright young twenty-something friend about her hopes and desires. After two failed marriages she was recently given an offer by a close girlfriend in rural Alabama where they both live. She had "given up" on men and suggested they become a couple. She suggested another woman would better understand her needs.This may explain more same sex coupling and same sex marriage going mainstream as well as the practical issues that marriage provides, taxes, benefits and better paperwork for raising children.
Living and loving in France involves sex crazy coupling (read Jane Fonda). Bizarre sex is part of the fiber of life, twosomes in any shape, threesomes, and more. Cheating is a concept that is hard to decipher when swapping and orgies are nonplussed. My first husband and I were invited to our neighbors Normandy chateau for a swimming pool-cocktail party only to find everyone naked. We had to leave as I had brought my young sons. The hostess greeted  us with kisses on each cheek and said, "Darling, please return as we will have dinner served shortly (by fully clothed servants of course) around the pool.  We did not return and my neighbor never noticed.
In my long fashion career, in the shops in New York and Paris, I have dressed the world's most beautiful powerful women and the wives of the world's most powerful men; politicians, King's and Hollywood producers. These women have discussed the loss of their man's physical attention as years go by. My advise has been to pass on another 60s bombshell, Kim Novak's perfect handle on men. No matter how powerful you are, no matter what your relationship is outside the bedroom, No matter what… "Always Geisha Your Man."
I have since designed Geisha-Me outfits for the "Happy At Home" life. My latest look is wearing only the vintage 50s organdy and lace apron and Rien D'Autre, or the wearing of my faux leather-whips-mini skirt with the matching leather keyhole bra for intimate garden lunches with husband number two.
So ladies, live it up this summer, enjoy all the hot new books (including mine) and please take off the Nikes, and the Juicy Couture sweats and please get creative at home, be your beautiful best and let me know the results!
VICKY TIEL began designing clothes forty years ago in Paris and still owns a boutique there, as well as dedicated mini-boutiques in Bergdorf Goodman and Neiman Marcus. In fall 2010 she launched a line of cocktail dresses and special occasion wear sold through department stores nationwide. Her memoir, IT'S ALL ABOUT THE DRESS: What I Learned in 40 Years about Men, Women, Sex, and Fashion was published by St. Martin's Press in August 2011.