Artists, Assume the World Is Waiting for You
July 23, 2014 Posted by admin
Fifty years ago this week, I was twenty and I showed the mini dress in Paris Couture with my best friend Mia.
How and why did two American girls have the COURAGE to cross the Atlantic in May 1964 on an ocean-liner and think France was waiting for their new look, The Mini ?
At Parson's School of Design where we had just graduated, the head of the school, Ann Keagy had said she would not give us a recommendation to work on 7th Ave as our clothes belonged in Las Vegas and we had replied, 'We're going to Paris to show in Couture".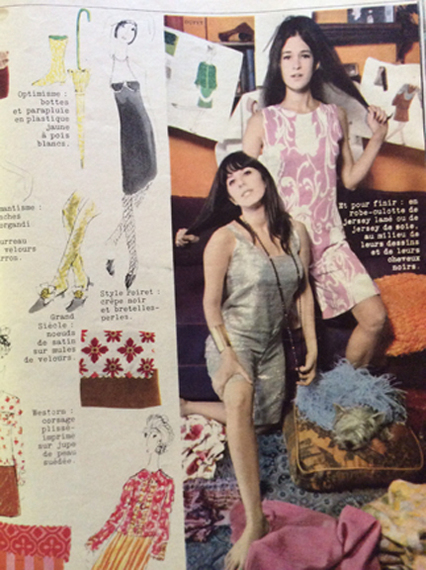 Mia and Vicky In French Elle 1964

Two months after graduation we were showing at Feraud in Paris couture and Elle Magazine did a five page story on the us creating the mini.

Have courage artists, assume the world is waiting for you! We did. By December 1964 we were showing the mini on the Johnny Carson Show in New York. You can bet 7th Ave opened their arms.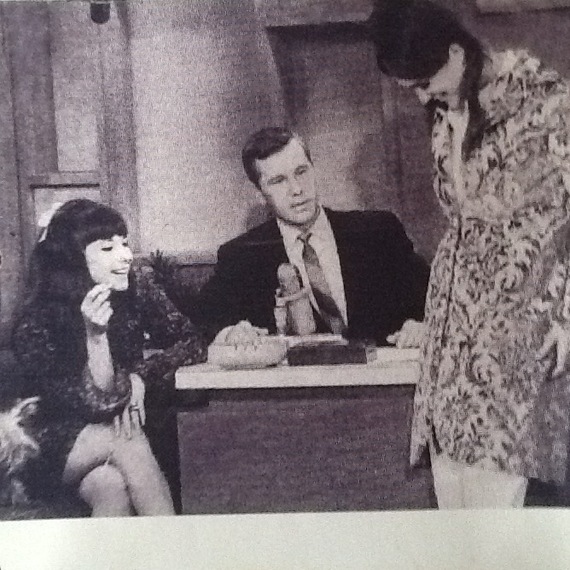 Johnny Carson show 7 months after leaving fashion college.

This is the principle for success artists! Courage. Don't listen to the naysayers! Do your thing, follow your dreams, create the new invention in the garage like Steve Jobs, sew the new dress on your machine like Mia Fonssagrives, make the book on entertaining like Martha Stewart. Why not? Fear of failure?

We did it.

I was inspired by Coco Chanel who came from such poverty in the south of France that she grew up on a dirt floor and Coco went on to invent luxury sportswear. How? SHE SEWED A GREAT HAT.

Anna Sui told me she was inspired by us in Michigan as a student and she wrote that on a caption in my book, "It's All About The Dress". We dined together recently to discuss how the fashion world has changed.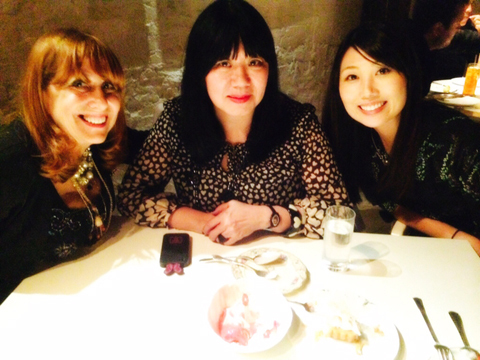 Anna Sui and Miki Kato, my fragrance director.

Today with the Internet it's so easy to create a new design and sell it without a middleman.
There are web sites galore for selling every possible design from clothes to furniture.
Today there are people who can't design who are looking for products to sell. Today there are companies who look to the future of design and are always looking for the next, next thing and a person to advise them about their product direction. That person is closer to twenty than to sixty.

Artists who are older and successful like myself are still looking for the next, next thing, which is why I wanted to stop selling myself my expensive custom couture. I had been doing that for thirty years.

I decided to personally sell on HSN TV and also sell online at affordable prices. I recently sold a wrap dress in a fabric that I had used from the sixties with 14 colors that had to be printed in France individually and the dress done today with the modern photocopy methods of printing costs less today than the dress cost in 1969.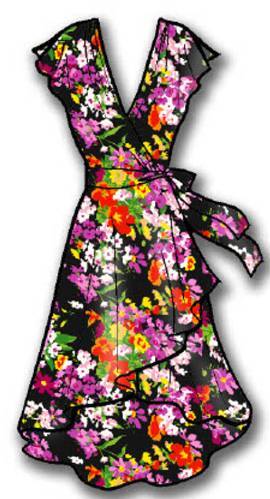 dress with print

I also want to teach online and have been asked to join The Fashion University the largest online fashion school created by Francesca Sterlacci, a former department chair of F.I.T. All artists and teachers will soon want to video their expertise for posterity.

College is so expensive and four years is a long time to wait to start earning a living for an artist. Internet college is the future for artists and today's expensive live in colleges will be specific destinations for rich kids to meet friends, find wives and husbands, to network or get specific medical or legal degrees. They will not be a destination for great creators.

My parents paid 3000$ a year in 1961 for me to study fashion in NYC and 175$ a month for me to live in an garden apartment in Greenwich Village. Today I could be working in sales at Bergdorf earning 3000$ a month while I studied fashion online and then sewed my designs and sold them in the Village boutiques and on my website. I could be an entrepreneur at 17 and not 20.

The Internet allows all great artists to be launched when they are ready.

The Internet world is so small which is why Lourd, Iggy Azelea and Ariana Grande all broke into the top twenty pop chart the same week, all under 20.

This has never happened before in the history of music. Three artists in the top 10 US and English charts the same week, all three artists under 20 years old and two of them from another faraway continent. The solo dancer, Maggie Ziegler in the video from the song "Chandelier" by Sia broke out in worldwide acclaim in a month and she is only 12. Sia is up for video of the year.

The Internet discovers them and that's all she wrote.

The Internet changed our whole dynamic as artists so tell your kids and your grandkids to live out their dreams and GO FOR IT, and kids, tell your grandparents to use the money they saved for your college for a deposit on your first home, a much better investment.