Fembots, Robots, and Aliens Arrive Today On Planet Earth
February 26, 2015 Posted by admin
Fembots, robots and aliens arrive on planet Earth, and they are here to stay. Get used to it! They are fierce and powerful.

Do visit them at the Mia Fonssagrives Solow show at Kasher|Potamkin Gallery at 515 W. 26th Street in New York from Feb 26 to April 4th. The opening party is Thursday night Feb 26th and you can pick your favorite alien.

Mia Fonssagrives Solow found her path to robot sculpture from a start in Paris fashion in the sixties to an art career in New York ever since.

In the last decade, Mia's inspiration has been futuristic as she created her robot family.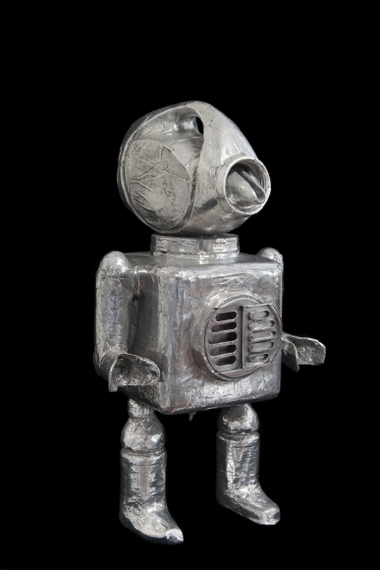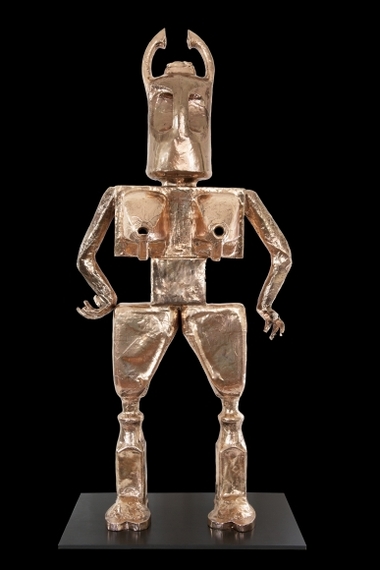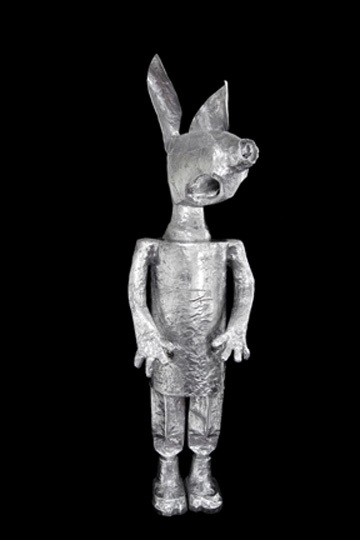 46 x 21inches are the average size of the robots.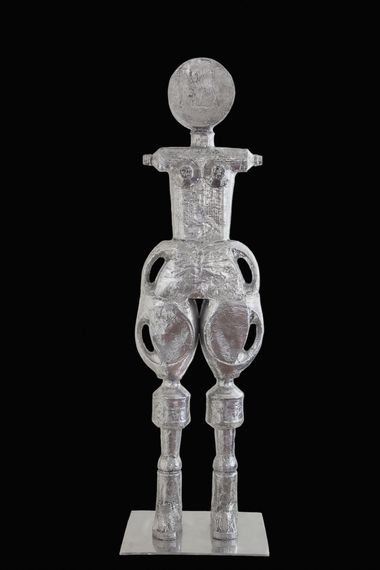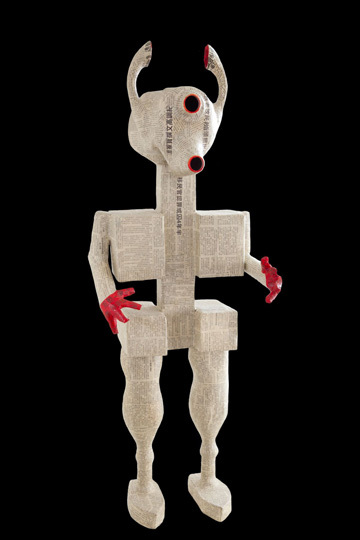 I met Mia at Parsons, NY in 1962 when we were classmates in the fashion design department. We went on to Paris to become The YeYe girls, in 1964 showing in the July couture collections the mini, and in 1968 the wrap dress and hot pants.

Mia, whose Fonssagrives father and Fonssagrives grandfather were both French artists, could not resist the call to continue in the family passion, sculpture, and in 1971 Mia returned to New York where she worked for years creating jewelry and fine art.

In the last decade, Mia created robots that became her babies, to love and to nurture. To Mia, her robots are almost alive, each with their own personality.

Every week she would save her hard trash and take the waste pieces to her studio and transform her family's personal home-trash into objects of love. She thus transformed her ugly trash into her almost life-size elegant beautiful metal babies and soon her robots grew into her family.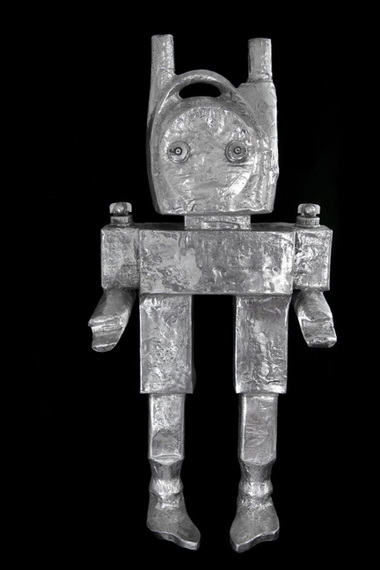 I can see the future for us all, one day fembots and robots will be in our homes waiting at the door to greet us, alongside our dogs, preparing us humans a drink, listening to our woes and giving us advice and tucking us into bed late at night. I hope they are as beautiful as Mia's art.