PINK PARIS Is a Sight for Sore Eyes, or Eyes Tired of the Long Grey Winter
February 22, 2013 Posted by admin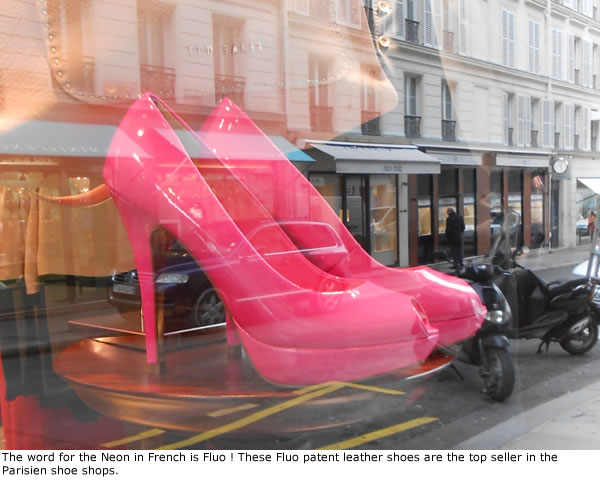 I arrived in Paris just after a rare snow storm left to find FLUO PINK clothes in all the windows, especially in the men's stores.
Men's ties went pink and lavender in America last year (as seen by all the straight TV anchor men copying Anderson Copper's high sense of tie style).
Unfortunately, all the American politicos stuck to patriotic ties of red and blue.  After this spring season's pink invasion, who knows! Perhaps gay style has at last has gone fashion mainstream.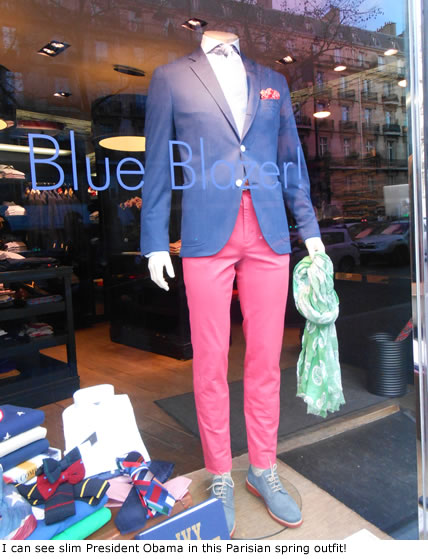 Accessories are the key to adding neon to your wardrobe, but not mixed with boring black. Instead, do mix your neon pink and orange accessories with deep olive, with aubergine, or jade clothing. This mix is very 1964 — a year I know well.  It's the year I moved to Paris to become Mia-Vicky, the Ye-Ye girls.
These neon colors were first introduced to fashion by icon, Bonnie Cashin, in the fifties and later by Rudi Gernweich, my Parson's teacher, in 1961. French Elle Magazine promoted neon and it went Ye -Ye mass by the mid sixties.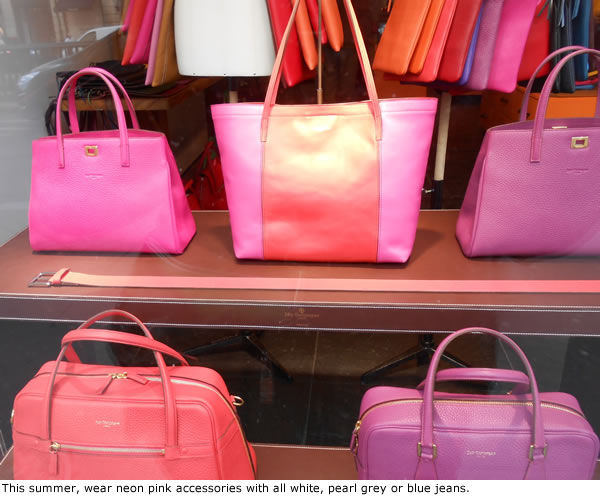 The hot pink no button sweater coat is the must-have purchase of spring 2013. After a deluge of boring buttons in 2012, the new, new thing is a button-less coat (They are easy to wear with large hidden snaps down the front).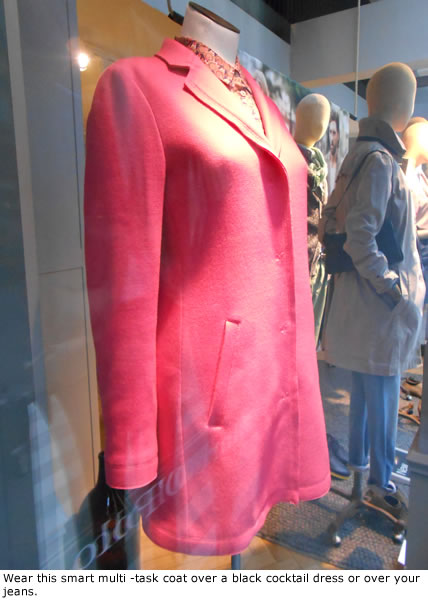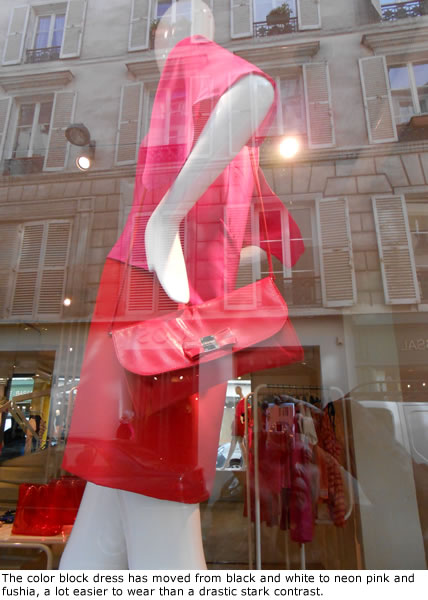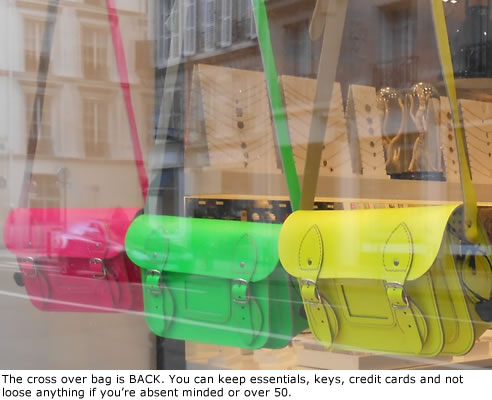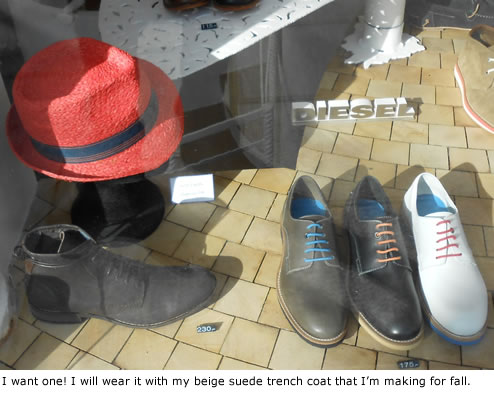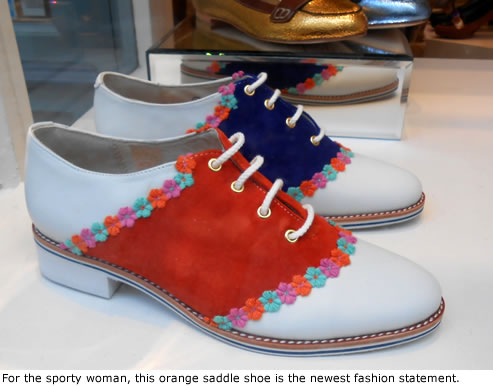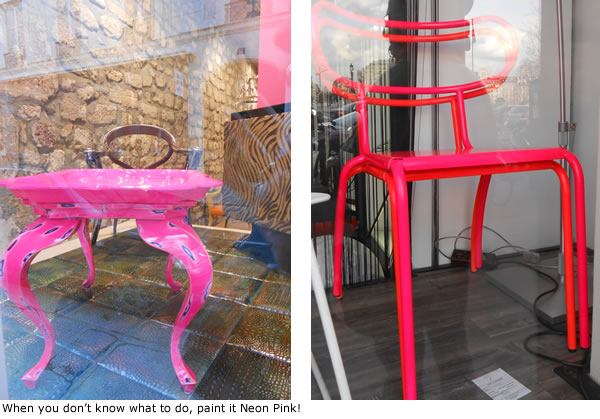 Neon furniture is brand new in Paris!  I'm in love with this wicked, little, low table, and this great chair. I have also seen tall bookcases, painted in neon pink, in an all pearl grey modern minimalist living room or den. Neon pink is the newest touch of color for living room furniture.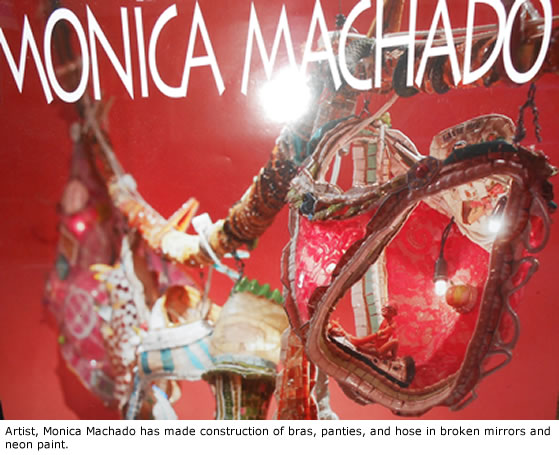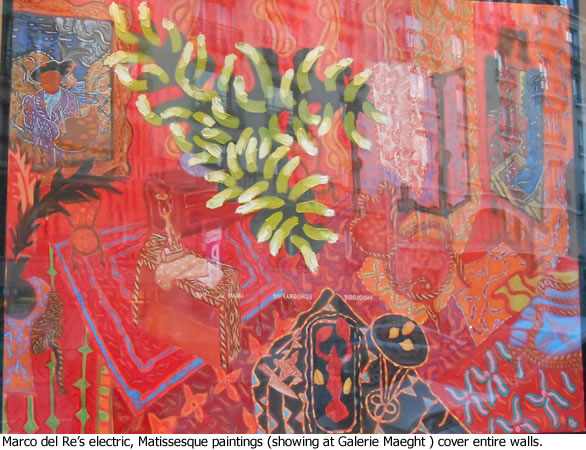 The latest statement in decorating kitchens in Paris is to have a sleek black and white kitchen (white cabinets and  black marble counters), black and white tile floors, with Neon Paintings; like this Marco Del Re on one entire wall.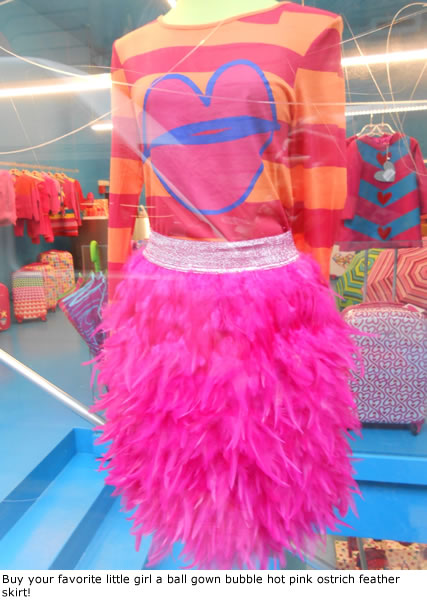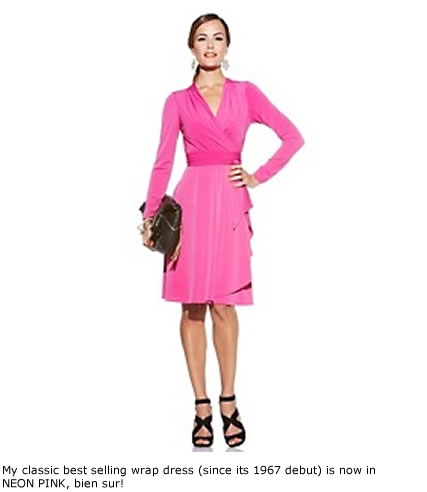 I would go neon color crazy all the way and wear my pink jersey wrap dress with lime green neon heels and an orange neon cross over bag and a large Turquise stone necklace and  drop earrings. What a happy summer look for a first date in a big grey city! All sherbert colors. Love me or Lick Me!
Vicky Tiel began designing clothes 40 years ago in Paris and still owns a boutique there. See Vicky and her NEW Collection on HSN and online. Her couture is available at Bergdorf Goodman and Neiman Marcus, and her perfumes are carried in Perfumania. Her memoir, "It's All About the Dress: What I Learned in 40 Years About Men, Women, Sex, and Fashion" was published by St. Martin's Press in August 2011.