Girlfriends ROADTRIPS
July 24, 2015 Posted by admin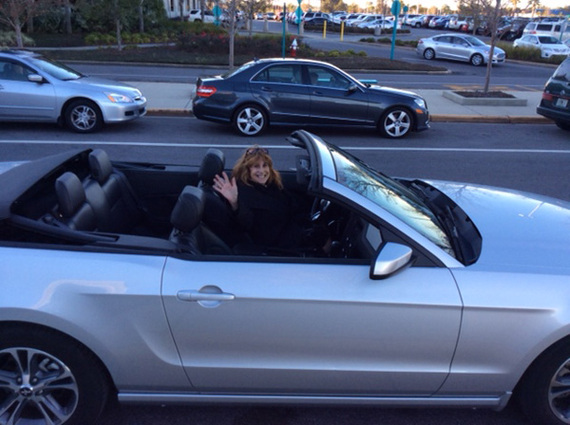 While watching the setting of the sun on my Florida riverbank and doing the last laps in my kidney shaped pool, I think of what I'm grateful for and it comes to me, I'm grateful for my latest folie, my GIRLFRIENDS ROADTRIPS.
Yes I have a beautiful farm home and a beautiful mountain cabin and a wonderful family but sometimes I just want to get away from it all and roam with a cool girlfriend who likes what I like and wants to stop where I do and never fusses like family.
Think Thelma and Louise, without the death scene and without Brad Pitt, as we are seventy.
Think convertible, think fast car and think we are going to eat at every hot diner filled with cars and music and cute guys.
The twenty something female of today loves girlfriend trips of another kind, flying down to Panama City or Daytona to party all night and get drunk have flings and sometimes end up murdered.
This GIRLFRIEND's ROADTRIP IS QUITE THE OPPOSITE. It's all about the road , the day, and the food not the drinks. It's about the landscape, the animals, the architecture, the local food and of course the unexpected shopping. This is for the over 50 woman and girlfriends I promise you, once you take a trip like this you will become addicted.
I started in upstate NY near my mountain cabin in the Catskills and headed west across the state with my friend Dusty Simi, another fashionista. She drove off the main highways and we agreed on every arty stop, something husbands never do.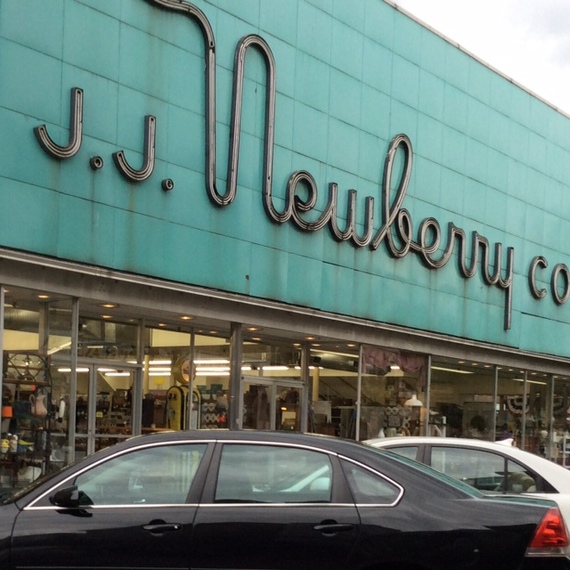 The first stop was Owego, NY at this fifties gold mine, an old dime store, JJ Newberry's now turned into 180 antique stalls. The average price point was 25 $ and there were many 1$ item like these roses earrings I will wear in Beverly Hills to a major Spago party.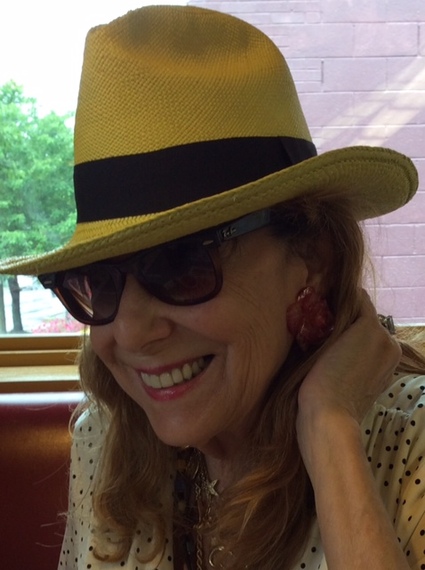 The store was circa 1955 with the most beautiful chandelier that is back in Vogue in many 2015 Manhattan triplex penthouses.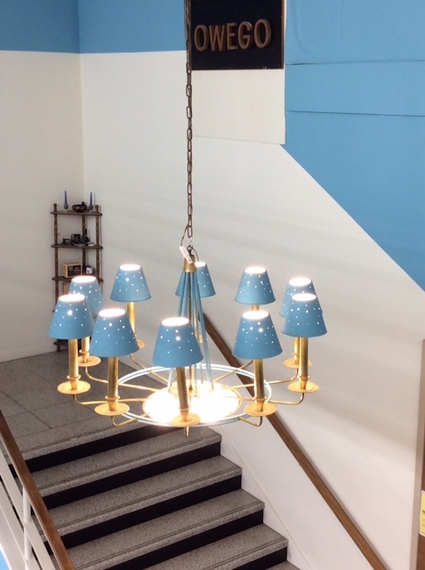 These paintings found in a pile are in the hippest restaurant in the new downtown Detroit where all the cool pop stars eat. Use them in your dining room.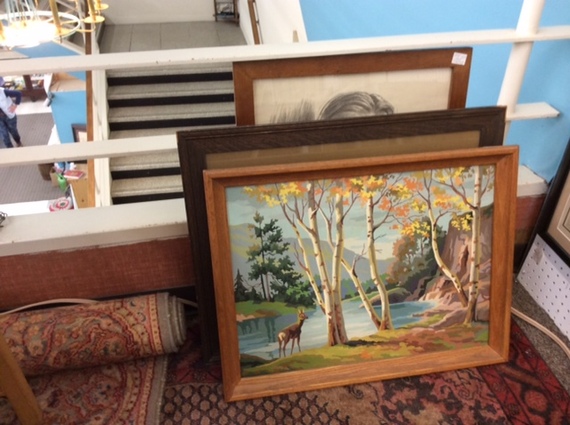 Bob's Diner on Main St Bainbridge NY was the perfect rest stop for old timey waffles for breakfast and raspberry cookies to take on the road. The road trip envolves munchies and road drinks.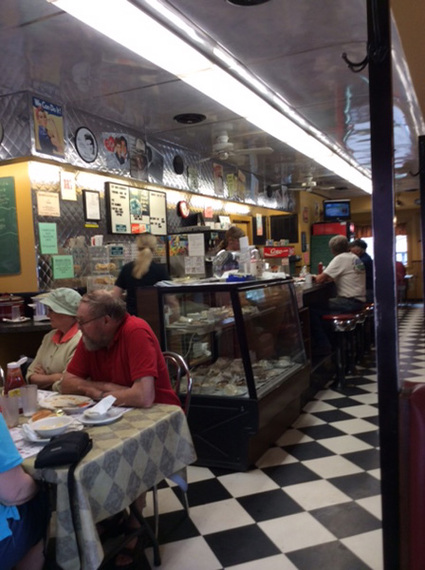 The Depot Restaurant and Tavern in Oneonta on the Susquehanna River is a former train station. Drop in for cocktails .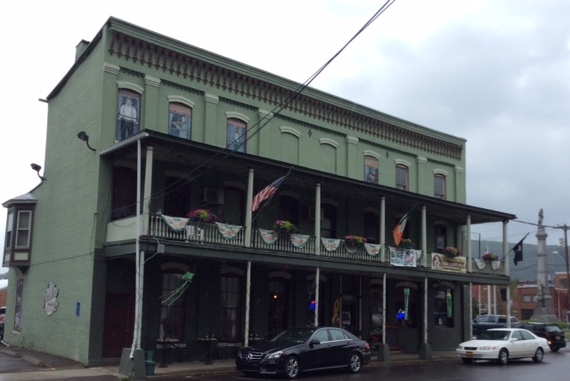 Architecture in the towns of New York are perfect examples of 1700-1800's as the state has wealthy people who can maintain the old homes like Birdsong Farm in Hamden NY on Hwy 10.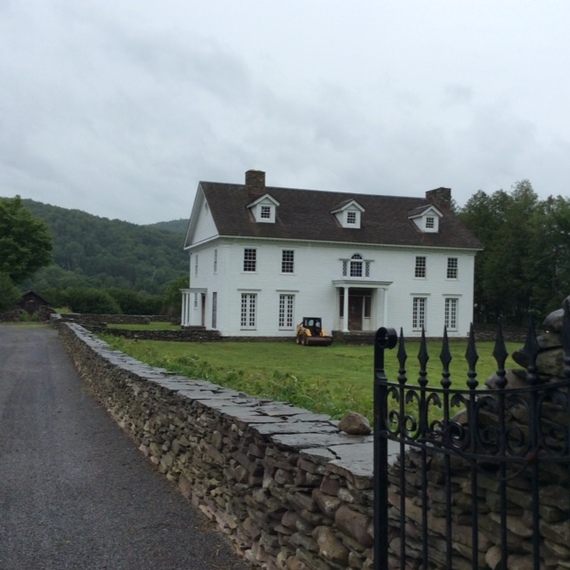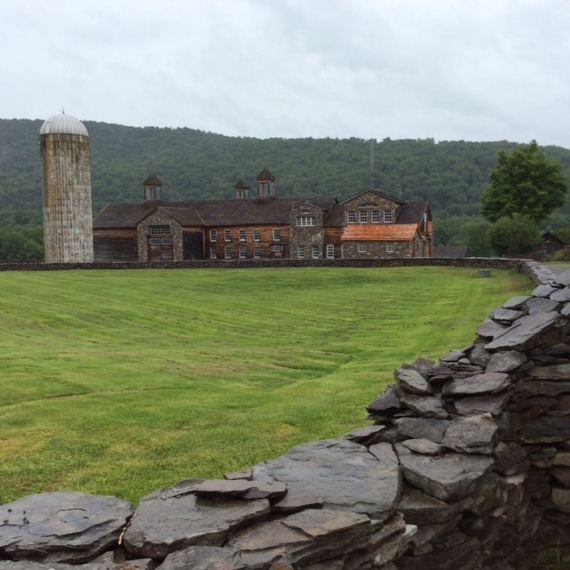 Another way to enjoy the ROADTRIP is to never make a reservation and just find an old inn with rooms and surprise yourself with a vintage bed, linen sheets and nearby waterfalls to put you to sleep.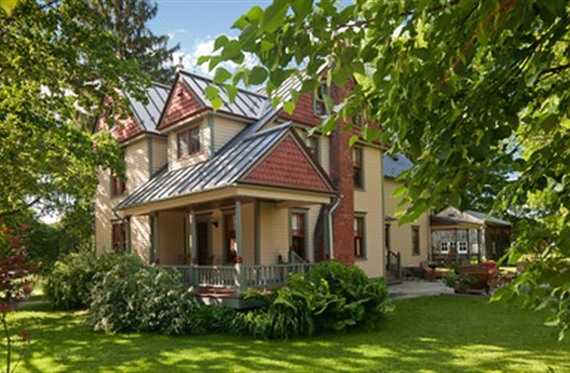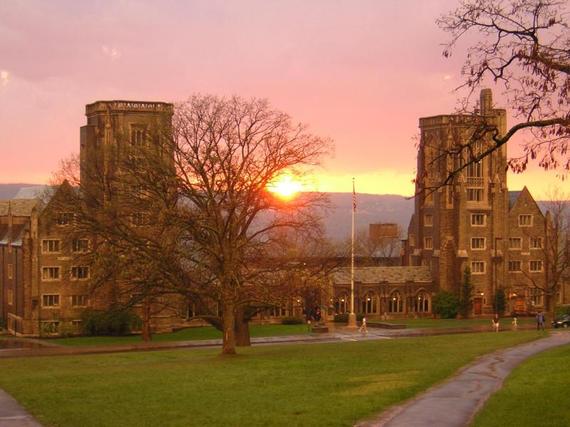 ,
The town of Ithaca has Cornell U and beautiful surrounding villages with waterfall walks galore.
The point of Girlfriend's ROADTRIPS is no destination.
Just ramble, eat, and shop!